If you have a child that has already graduated Texas A&M, then you are a Ring of Honor mother. This special group of ladies within our Aggie Moms' Club gets together for fun activities outside our regular club meetings to share the successes of their graduated Aggies, worry about job searches, and lend support to each other as they move into the next phase of life.
Be sure to mark Ring of Honor on your membership form and look for upcoming fun events being planned for this year by Lisa McMillan and Wendy Bell, Ring of Honor "Chair Moms".
Here are the ROH events that are already scheduled for summer: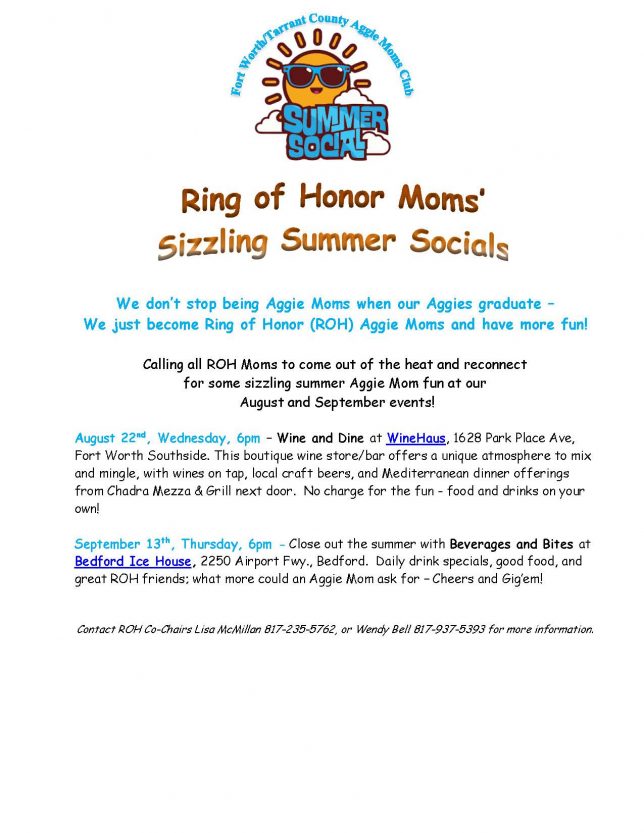 More fun times to be scheduled!