Howdy Fort Worth/Tarrant County Aggie Moms!
We are Mothers of Texas A&M Students both past and present who have formed a sisterhood of support for our Aggie Students. We meet monthly during the school year and host events for charitable and educational purposes.
Our Fort Worth/Tarrant County Aggie Moms

Club

was the second club ever established when the Aggie Mothers' Groups began in 1922. We have fun together while supporting our Aggie Students as well as TAMU related Organizations, so come join us!
---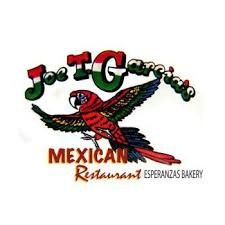 YEAR END CELEBRATION &
BOARD INSTALLATION DINNER
Monday, May 16, 2022
6:30pm – 8:30pm
Joe T Garcia's Villa Room
2201 N Commerce St
Come join us and celebrate our Club's 99th Year, share your Aggie Brags and congratulate our new 2022-23 Club Board Members as they are installed! Feel free to bring your Aggie Dads and/or Aggie's too!
Menu Meal Choices:
Beef Fajita Dinner
Chicken Fajita Dinner
Cheese Enchilada Dinner
Meals include Rice, Beans, Guacamole, Chips and Hot Sauce included for $30 per person
Please RSVP at the link below by Saturday, May 14th
Questions, please contact Julie Briden-Garcia at: FWTCParliamentarian@aggienetwork.com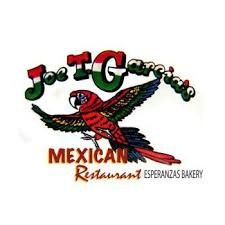 ---
2022-23 Memberships Available June 1



It's only $30 to join our club which supports our club operations fund to ensure all funds raised  supports our local Aggie Scholarships and Student Organization Donations.
As a member you can attend our monthly member meetings as a supportive network of Aggie Moms and gain valuable insight through our programs for providing comfort and welfare to our local Aggie Students, that will offer a better college experience during their time at A&M. You can also receive special Aggie Mom discount offers. So please join us if you have not already!
DON'T HAVE AN AGGIE MOMS CLUB NEARBY? JOIN US
You do NOT have to be from Tarrant County to join. You don't even have to be from Texas! We have members from nearby counties whose work or schedule makes it easier to attend our meetings, though we encourage you to first check out your nearest Aggie Moms Club.
---
---


Shop on Amazon using their Smile program and we get 0.5% of every purchase! Same products, same prices, same service! And the money helps us raise scholarship funds.
Click the link below to access the FW/TC Aggie Moms Smile account. Be sure to put it in your bookmark tool so you can remember to use it when you shop.
https://smile.amazon.com/ch/75-2009247
This is an easy way for us to raise money so help us by promoting it to your friends.
---
TIME TO RENEW YOUR KROGER LINK!
If you buy your groceries at Kroger, they will give us a share of your purchases if you link your Plus Card to 26620. As part of its Community Rewards program, Kroger will give us a share of every dollar you spend at their store. If you have problems doing the linking, just visit the customer service counter at Krogers. Just tell them our NPO number is 26620. And you have to link it every year.