Howdy Fort Worth/Tarrant County Aggie Moms!
We are Mothers of Texas A&M Students both past and present who have formed a sisterhood of support for our Aggie Students. We meet monthly during the school year and host events for charitable and educational purposes.
Our Fort Worth/Tarrant County Aggie Moms

Club

was the second club ever established when the Aggie Mothers' Groups began in 1922. We have fun together while supporting our Aggie Students as well as TAMU related Organizations, so come join us!
---
---

JOIN US FOR OUR ANNUAL CHILI COOKOFF AND SILENT AUCTION!
Entertainment will be provided by CC & The Boys.
Entry to this event is free!  Food & beverages included will be the chili competition, cornbread, tea and water.  Alcoholic beverages will be BYOB.  Please be discreet when carrying them into the building.
Do you have Silent Auction items to donate?  Contact Angie Thor at 817-395-2417.  Items can be brought to the meeting on January 23rd or to Angie by January 31st.
Questions regarding the Chili Cookoff?  Contact Patricia Cannon at 817-996-4559.
We would love for everyone attending to donate an auction item, bring a crockpot of chili or sign up to bring condiments.  This support helps add to our scholarship fund.
RSVP AND SIGN UP TODAY!
RSVP THE NUMBER ATTENDING ON THE RSVP LINK
SIGN UP TO BRING CHILI OR CONDIMENTS ON THE SIGN UP LINK
SILENT AUCTION ITEMS NEEDED
We are looking for basket items for our Silent Auction.  If you are able to bring items to the general meeting on January 23, that would be great! We can either help put baskets together or feel free to bring a whole basket!  If you're interested in having a girls night to put these together, we can do that, too!

These are just a few ideas:
* Movie Night (popcorn, candy, movie tickets, etc)
* Wine basket (we have wine but a cheese board, wine glasses, bottle opener, etc)
* BBQ (coolers, grilling accessories, spices, etc)
* Game Night (board games or activities)
* Outdoor sports (sports chairs, football, basketball, tennis ball, bocce, etc)
* Cornhole
* Fishing basket
* Aggie Anything!

Thanks and gig 'em!
---
2022-23 Memberships – Join Today!



It's only $30 to join our club which supports our club operations fund to ensure all funds raised  supports our local Aggie Scholarships and Student Organization Donations.
As a member you can attend our monthly member meetings as a supportive network of Aggie Moms and gain valuable insight through our programs for providing comfort and welfare to our local Aggie Students, that will offer a better college experience during their time at A&M. You can also receive special Aggie Mom discount offers. So please join us if you have not already!
DON'T HAVE AN AGGIE MOMS CLUB NEARBY? JOIN US
You do NOT have to be from Tarrant County to join. You don't even have to be from Texas! We have members from nearby counties whose work or schedule makes it easier to attend our meetings, though we encourage you to first check out your nearest Aggie Moms Club.
---
SAVE THE DATE!
BIG EVENT AND PAST PRESIDENT'S LUNCHEON MARCH 25, 2023
---
---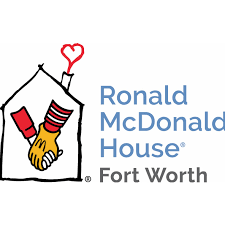 The Fort Worth/Tarrant County Aggie Moms Club supports the Ronald McDonald House of Fort Worth in several ways.  Our support has been different during Covid with limited opportunities to serve them, but an easy way to support them is through aluminum pop tabs. Simply pull the tabs off your sodas, adult beverages or even cat and dog food cans and save them up!  We collect them at our monthly meetings and events.  Start pulling those tabs and bring some with you to any meeting.
---


Shop on Amazon using their Smile program and we get 0.5% of every purchase! Same products, same prices, same service! And the money helps us raise scholarship funds.
Click the link below to access the FW/TC Aggie Moms Smile account. Be sure to put it in your bookmark tool so you can remember to use it when you shop.
https://smile.amazon.com/ch/75-2009247
This is an easy way for us to raise money so help us by promoting it to your friends.
---
TIME TO RENEW YOUR KROGER LINK!
If you buy your groceries at Kroger, they will give us a share of your purchases if you link your Plus Card to 26620. As part of its Community Rewards program, Kroger will give us a share of every dollar you spend at their store. If you have problems doing the linking, just visit the customer service counter at Krogers. Just tell them our NPO number is 26620. And you have to link it every year.