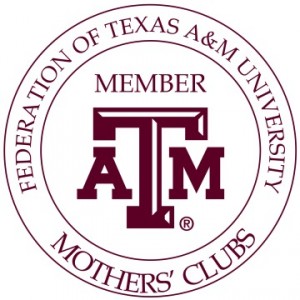 The Fort Worth/Tarrant County Aggie Moms' Club is a proud member of the Federation of Texas A&M University Mothers' Clubs and we encourage you to participate in the Federation's events.
Contact our Federation Representative Julie Briden-Garcia with any questions you may have or visit the Federation Website at this link: Federation Website Link.
2020-21 Calendar of Events are still pending so please check back!