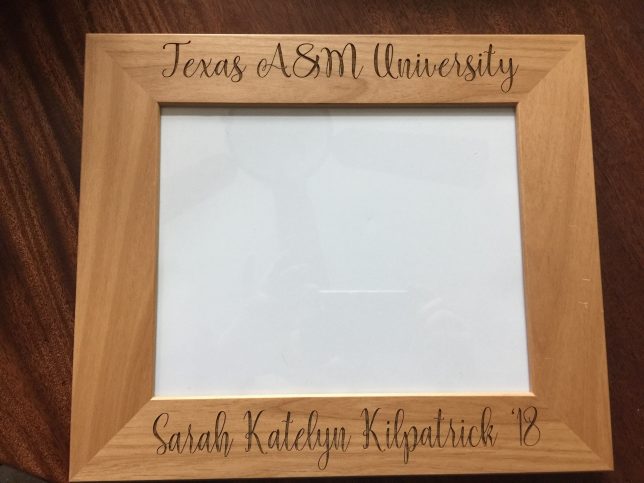 CUSTOM PICTURE FRAMES FOR SALE
Create your own frame to highlight your Aggie Memories. You can personalize this frame for your special Aggie photo! Print and complete the order form below and request any decorative add-on's from the samples shown below.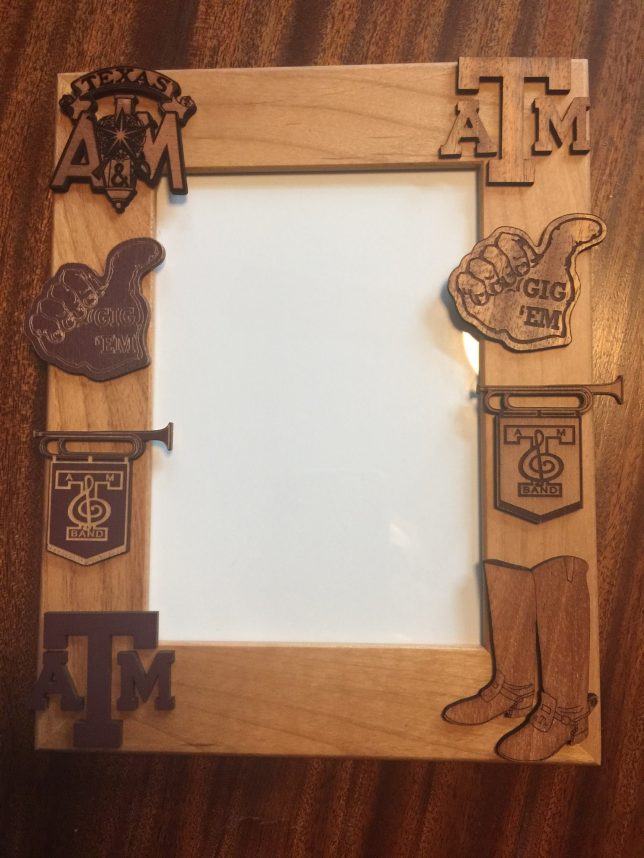 Mail order form/s and check payment to the address on the form by March 30th to pick up at the Aggie Mom's Boutique during the 2019 Family Weekend on April 12th & 13th. Our Fort Worth/Tarrant County Booth will be located in the Bethancourt Ballroom on the 2nd Floor of the MSC.  (Shipping is also available, see form for more details)
All proceeds benefit our scholarship fund and donations to TAMU student organizations.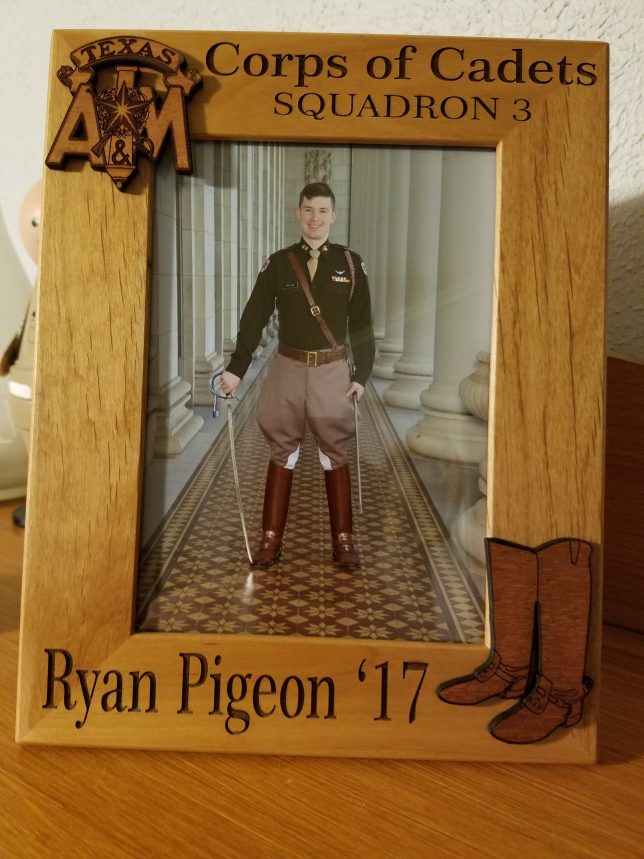 Any questions contact Cindy Kilpatrick VP Fundraising at: cindykhome@yahoo.com
Thanks and Gig 'em!