HOWDY PARTY 2020
All newly admitted Aggie Families of College Station, Galveston and Fort Worth TAMU School of Law Students are invited to this Annual Welcome Event
Due to Covid Safety Precautions our 2020 event will look a little different this year as a Drive Thru Event but no less welcoming as we are very excited to meet you!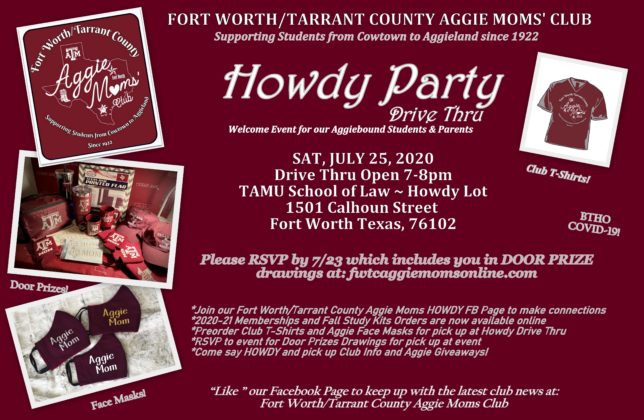 Annual Howdy Party Event Details
Come meet the Yell Leaders up close and learn everything you need to know about being part of the Aggie Family! Come ready to shop our Aggie Boutique, order Study Kits, learn about membership into our Aggie Moms Club, and have all your questions answered. Invite other new Aggies and their parents to join you to this event that starts your initiation into the Aggie Family. Food & Drinks will be provided. We look forward to seeing you there!